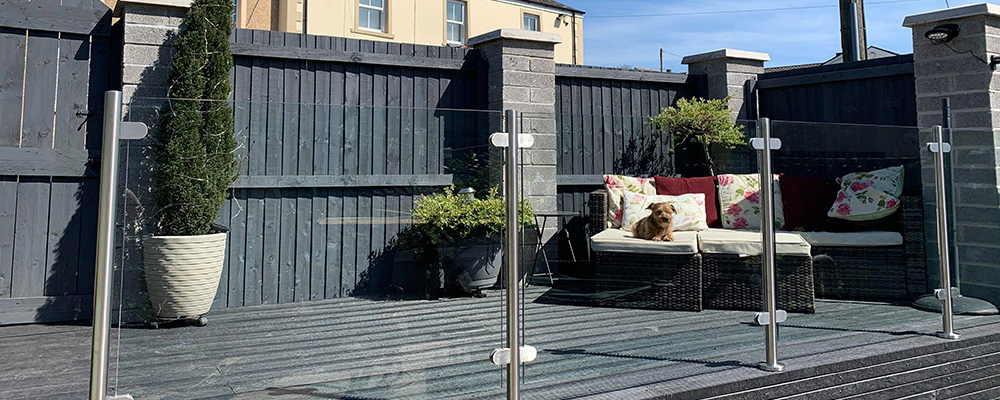 Patio Decking Replacement
June 2020 Residential Project - Patio Decking Replacement
The owners of this property wanted to update and reinvent their slabbed patio area. The existing structure was difficult to clean and was not safe in wet seasons with returning patches of algae. The new structure was build using Plaswood, recycled plastic decking and support frame – designed to create a sleek and stylish contemporary look with no maintenance required.
"Over the past two weeks I have had the opportunity to complete my garden redesign using Plaswood decking. I am very pleased with the stability and performance of the decking. It was easy to fit and the finish is incredible, a real professional look. I finished it off with glass panelling which goes really well with the classic charcoal black decking. Thank you Plaswood for your service and a great, sustainable, maintenance free product."
Property owner Dean H.