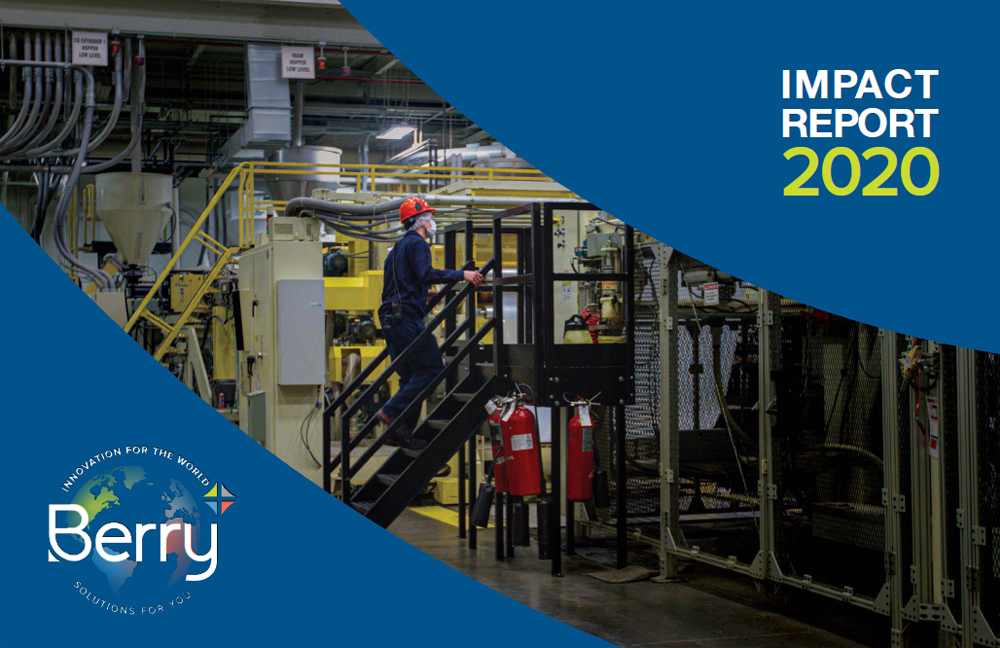 Berry Global Inc. Impact Report 2020
Berry Global Inc. are proud to release 2020 Impact Report. Highlighting our continued focus on corporate sustainability, we're celebrating the monumental progress made toward our Impact 2025 sustainability strategy through heightened transparency.
Incorporating a comprehensive Environmental, Social, and Governance (ESG) Appendix, Sustainability Accounting Standards Board Response (SASB), and alignment with the United Nations Sustainable Development Goals (UNSDGs), we are pleased to share our progress: www.berryglobal.com/sustainability/howweperform.
Download the full report: Berry Global Inc. 2020 Impact Report