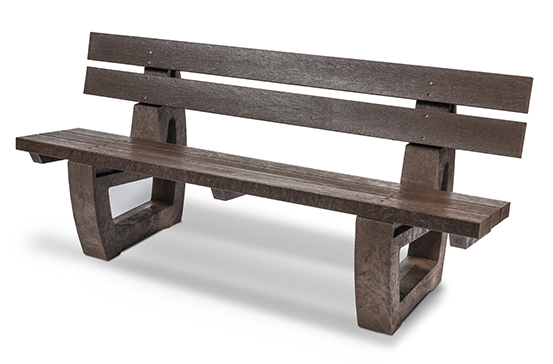 Fully Moulded Bench

MADE FROM RECYCLED PLASTIC
Our Fully Moulded Bench utilises recycled materials making it durable, long-lasting and weather resistant. Ideal for all outdoor spaces such as gardens, parks, schools, leisure or play areas.
Available Colours




Dimensions
Length: 1800mm | Height: 800mm
Seat Height: 475mm | Seat Width: 360mm
Fully Moulded Bench Description
The Plaswood Fully Moulded Bench is available in a wide range of colours making it personalised to your outdoor space and style.
Made from recycled plastics, the Fully Moulded Bench is everlasting, sustainable and maintenance free.
See more from Plaswood: Recycled Plastic Products
See more from Berry Global, Inc: LinkedIn